Betting Offers – Types of Betting Sites Sign Up Offers
In such a crowded market, finding a bookie who can satisfy all your wants and needs is pretty hard. One's missing several things you like, while others may be missing one key thing that is a no-brainer for you. With the quick rise of online betting, there are now more options at your disposal than ever, which has its positive and negative sides.
Most punters are obviously interested in the markets and odds the most when looking for new betting sites, but you should also pay attention to other features. For example, wouldn't it be nice to claim a hefty welcome gift as soon as you register? Getting extra credits to play with surely sounds nice and will give you more chances to win, which is exactly what every punter hopes for.
If you are looking for the best bookmaker offers for new customers, below is a list of offers you can choose from. However, if you are simply looking for information on how to decide which offer is the best one for you, scroll down to the section below the list of offers.
Who is Eligible for New Customer Offers?
Every punter who registers a new account on an online sportsbook is eligible for some kind of welcome promotion. New customer offers vary in size and range, and surprisingly, some bookies don't even have them. Most do, however, and if we're being honest, you should stick to them. After all, we're all about getting something for nothing.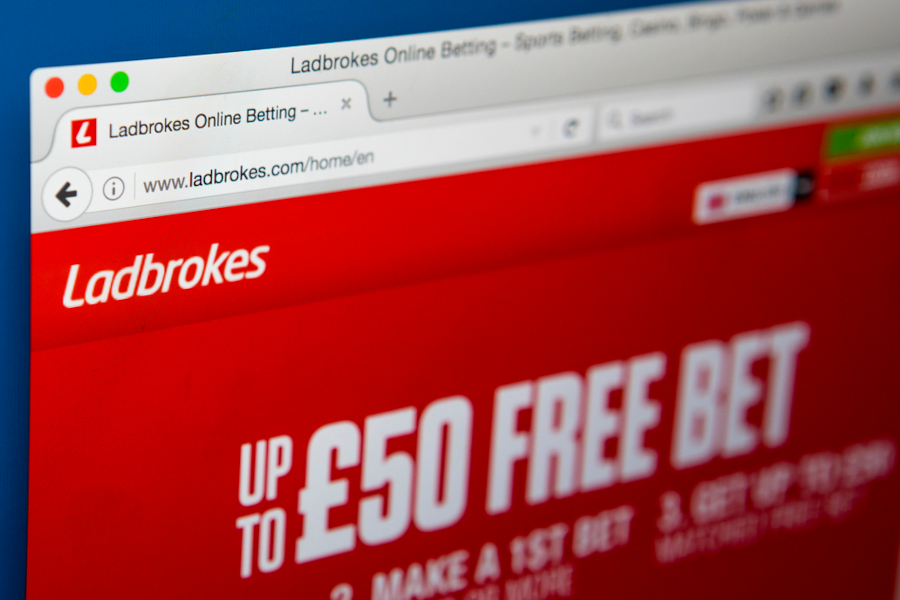 New Customer Betting Offers Types
There are many different types of bonuses new customers can receive when they register on a sportsbook. Some will give you a single or several bets for nothing, while others will give you a welcome gift that usually comes in the form of extra money.
Free Bet
Free bets are regularly offered by bookies to new clients or as gifts for existing clients once they reach a milestone of fulfil certain criteria. They represent risk-free bets that allow a customer to place a no-charge wager up to a pre-determined stake, of course. These bets are the most common type of marketing tool used by nearly all online bookies.
Free Bet Limits
Of course, nothing comes at no cost in the gambling industry, which means that every prize you receive comes with certain restrictions and specific conditions. When it comes to free bets, bookies usually set minimum and maximum limits which must be respected. Some specific conditions which apply to special staking selections may also be valid for this type of wager as well.
Deposit Bonus
These bonuses are another commonly used marketing tool by online bookies, and their name pretty much explains it all. They are handed out to customers after they make a certain number of deposits or even before it. As soon as you put money into your account, the operator will match a part of it or the whole amount, giving you extra credits to wager with, although not without restrictions.
For example, a 100% matching bonus will hand you a double amount of money to play with – if you put £50 in your account for starters, the bookie will award you with another £50, bringing your total to £100 – you must agree that's a nice reward.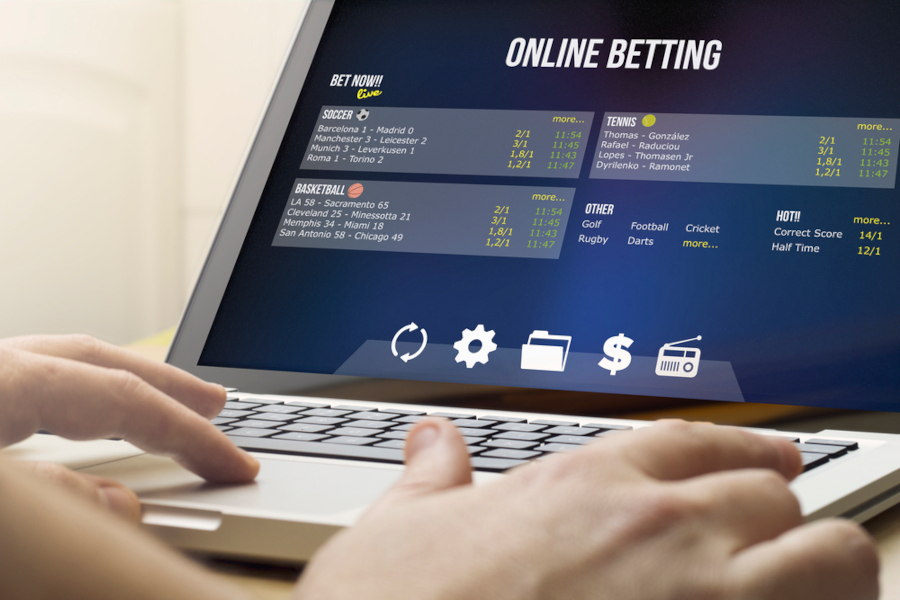 First Bet Bonus
Some bookies will give you extra credits after you make your first bet. The reward may also come after your first winning selection – the higher the odds, the bigger the reward.
What to Look for when Comparing New Customer Betting Offers?
When you're on the hunt for a new bookie, you seriously need to consider what they give you as a new client. You're going to be spending a lot of time there and you should expect something in return besides the possible wins. Before starting, however, pay attention to each of these factors.
Bonus Amount
The first thing you need to check is obviously the amount of money you'll be getting when you register. The bonuses vary a lot and it makes perfect sense for you to pick the bigger one if the bookie meets your other requirements.
Wager Requirement
We already mentioned that none of the bookie's gifts come with no strings attached. Most bonuses have wagering requirements which can be reasonable or steep. Always check the wagering requirements for any promotion – if they're unreasonably high, we suggest staying away. It might also be a good idea to check the min odds you need to wager on in order for your bet to qualify.
Minimum Odds
When it comes to sports wagering and the enticing rewards for new clients, bookies usually hand them out after you wager on a selection with minimum odds. This means that your stake must be placed on a selection of, let's say, 2/5 or higher in order for it to be a qualifying bet. Some bookies request wagering on evens odds – these conditions can be found under terms and conditions, which you should never skip reading.
Validity Odds
When searching for a new sportsbook, you should check if the operator allows you to use the bonuses you get after signing up on all or only selected events (for example, the Premier League). Otherwise, they won't count toward the wagering requirements.
Reviews
A good review of a particular sportsbook is obviously one of the highest recommendations you'll get. The internet is full of sportsbook guides and reviews, so if you find one that satisfies your needs, it might be a good idea to read about it first.
What Kind of Bookmakers would People Find on our Website?
Our list of bookmakers features well-established brands such as GentingBet and TLCBet, as well as up-and-coming bookies including Letou and MintBet. All the sites have exciting features and have been carefully selected by a team of professionals which have reviewed their reliability and any other factor that gives them credibility.
All these bookies have some kind of signing-up reward, giving you extra credits that can hopefully bring you a nice return. Royal Panda, for example, awards each newcomer with a £20 free bet and will also double your first deposit up to £150. It's a great prize for new punters, and one you shouldn't overlook.
Best Offers for New Customers
The bookies featured on our site have great welcome prizes for any new punter that signs up. For example, SportNation's great welcome reward system will give you a 50% bonus up to £100, which means you'll get to play with a hearty total of £150. Big Bet World is another bookie with a great newcomer reward, matching your first payment.
TonyBet takes things up a notch, fully matching deposits of up to €100, which is a great deal if you ask us. Of course, we again remind you to take a look at the T&Cs of the bookie you've chosen in order to learn the wagering requirements and any additional information regarding the welcome prize.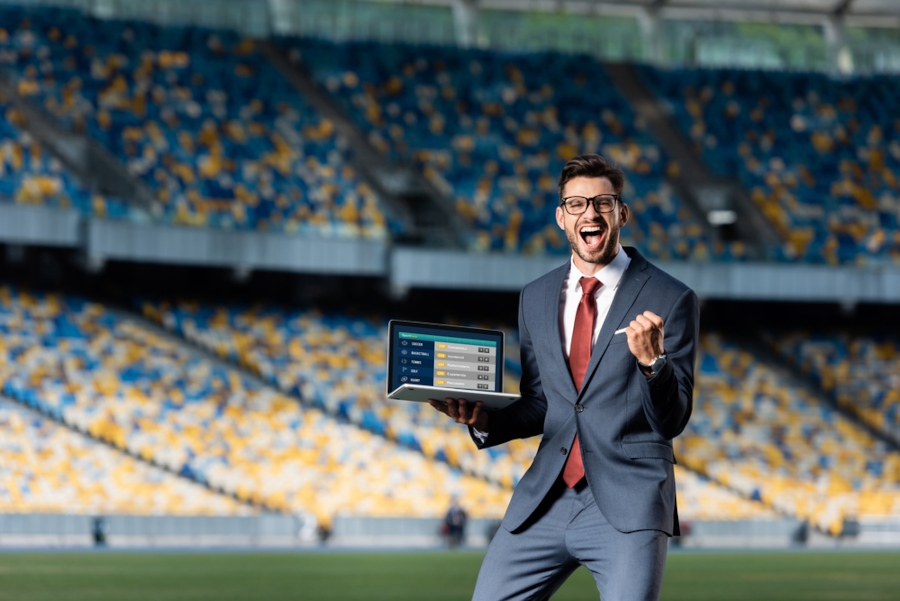 Most Innovative Interface
A congested interface is one of the biggest problems punters face nowadays on an overcrowded sportsbook market. Sure, there are a lot of options, but we can't really say that all are easy to navigate and have a clear design. When it comes to sportsbooks, the interface of the site is of great importance, as a cluttered view will prevent you from finding the best deals.
Fun88, TLCBet, RedZoneSports, and SportNation are among those websites with a pretty clear interface that a lot of bookies use. All the sports are neatly organized to the left, the ticket is on the right side, while the central part is reserved for featured sports and events. We like SportPesa's interface as well. It's a bit of an upgrade from the design Fun88 and the likes use, featuring a wider profile. The website is easy to navigate, so you'll have no problems finding what you need.
Novibet's interface is a bit more modern, although it can be a bit confusing for newcomers with several markets crammed in the central area. When it comes to the most innovative interface on the market, the recently redesigned LV BET gets our vote. The website looks pretty sleek and modern without sacrificing its substance.
If you're only now entering the world of online betting, visit a few sites and you'll see how important the interface is.
Most Colorful Betting Offers
Every bookie has its own list of sports – some have more, while others stick to the basics. When picking a new sportsbook, we'd suggest going for those that have a long list of options and markets. LV BET is one of the bookies with the most extensive list of sports. With more than 50 sports in its offer, this great bookie has thousands of events – from major European football leagues to horse racing and e-sports, LV BET has something in store for any punter looking to win.
Additionally, LV BET has outstanding sports promotions which shouldn't go unnoticed. It's really a great all-round bookie that you should definitely give a chance.
Well-Proved Bookmaker
Novibet is one of the most respected bookies on the market. The site went online in 2010 and hasn't looked back since. With its modern design and the numerous betting options at your disposal, Novibet is an excellent bookie you should definitely take into consideration.
Although the site doesn't have the long list of sports LV BET does, it has everything a regular or newcomer punter needs. Football is well represented with a variety of leagues, and all the other major sports are nicely covered as well. There are also a few special events regarding upcoming political elections and some special selections as well, which makes Novibet one of our top picks.